Horizn Studios
WHEN DESIGN
MEETS TECHNOLOGY...
—
Horizn is an international Smart Travel Brand from Berlin, Germany.
They design innovative travel products and services for the digital age, with the aim of making everyone's journey seamless and enjoyable.
Every Horizn product has been designed with you in mind. They've carefully chosen meaningful features for all of their products, each and every single of these features is there to make your travel experience effortless from the start. From the Smart Charger to the GPS, Travel Assistant and Proximity Alert – Horizn makes sure you're connected when you need it the most.
I have personally chosen the MODEL H, cabin size, in Pale Rose (amazing colour, subtle and not too girly) and i have to say that when I opened it it was better than expected. Everything is well thought all the finishings are made with care. Inside you will find 3 small pockets (for cables, dirty clothes and laptop computer). You even have a strong strap to make sure your laptop doesn't goes around.
The battery can charge a tablet and phone at the same time (I have charged my phone twice during my travel and I could have done it a third time). The battery comes with its own cables that allows you to charge iPhone 6 / 6s and Android.
Why should you buy Horizn ?
Minimalist and modern design with a large colour range.
High technology materials (German polycarbonate is aerospace-grade, the 360° spinner wheels are engineered in Japan and our leather is handcrafted in Italy.)
Smart Price : They choose to sell directly to us instead of a traditional distribution chain.
"No middlemen, no insane markups. This allows us to invest more into innovation and quality, all while saving you some serious cash – our products come at about half the price of traditional premium and luxury brands. That way, you can spend more time enjoying your journey, rather than stressing about it."
WHERE TO FIND HORIZN STUDIOS ?
*check it out! you will be amazed by the price!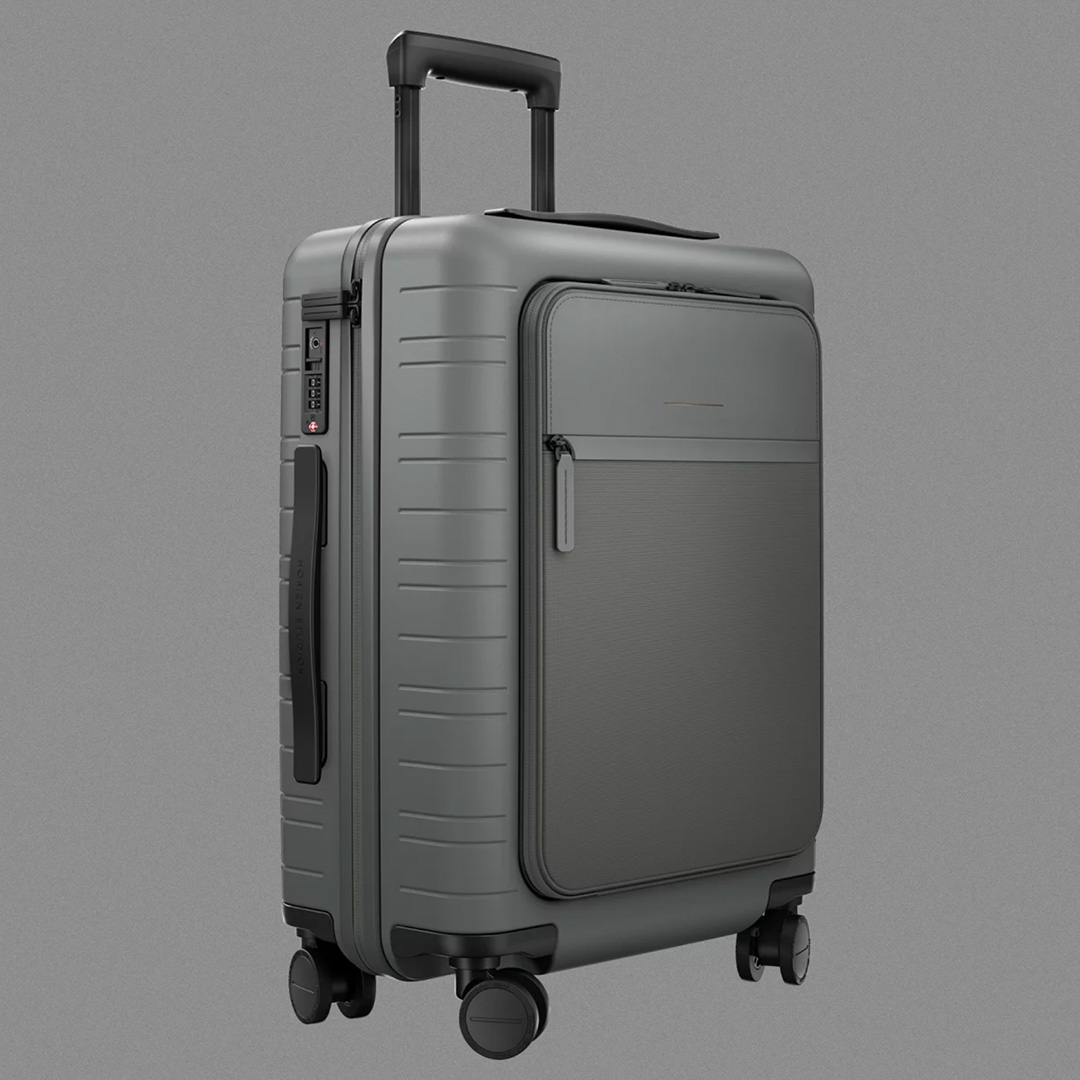 Credits : HORIZON STUDIO
If you enjoyed this article, you should check out our article about Lefrik.