Winter holiday destinations
Our special choices for winter holiday.
Because everyone deserves a break!
—
We still have two more months of winter to go, so we decided to make a post with our main choices for a great winter holiday vacation! On this selection you'll find options for those who love winter as well as for those who are just not that into the snow season. So let's pack our bags and get to it, shall we?
Our first suggestion for a perfect winter holiday is Calpe, a town on the Spanish coast. Calpe is the perfect spot for those running away from the cold weather, since the temperatures there this time of the year go around 15ºC to 19ºC. There you'll have an amazing view of the Mediterranean Sea and you can even stay at La Muralla Roja, an apartment complex famous for its architecture and vivid colors.
Or maybe you feel like getting cozy at a hut somewhere surrounded by snow and nature. If that's the case, Tromsø is the right spot for you! Light a fire and get all warmed up inside one of these cute cabins. And if you're a brave one, you can even go hunting for the Northern Lights.
Not convinced about cold weather yet? That's okay. Another tip for the ones who are trying to avoid the extremely low temperatures of the european winter is Santorini. There you'll be able to enjoy one of the most beautiful sights of the sea. The architecture there is also amazing: a combination of white buildings and blue details, plus the blue skies of the Mediterranean will make you totally forget winter!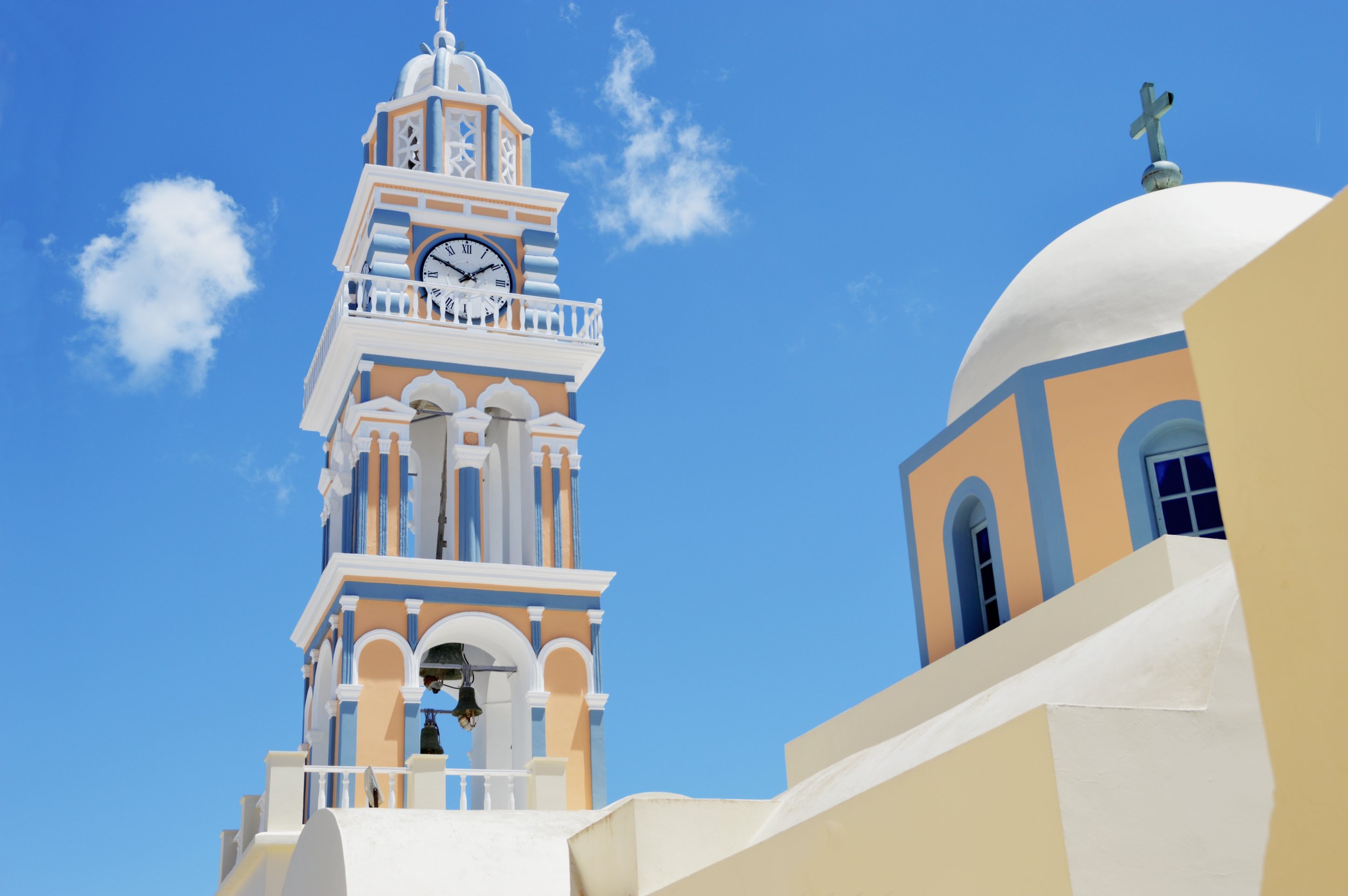 And yet another tip of winter vacation for the freezing cold and snow lovers. Can you take a guess? Yep, we're talking about Iceland. Reykjavik to be more precise. The perfect place for those who plan on fully enjoying the cold weather while bathing on hot thermal pools.
If you still do not feel like enjoying a hot thermal bath amidst snow, we have a last option for you. How about Cinque Terre? Cinque Terre is a set of five ancient villages on the Italian Riviera coastline: Vernazza, Riomaggiore, Monterosso Al Mare, Manarola and Corniglia. Another place with somewhat mild temperatures during the winter, the villages of Cinque Terre will definitely enchant you with their colorful houses and great food!
If you liked this article, you should also check out our Bali Guide.